While Primary healthcare is crucial for people of all ages, but it becomes especially important for people aged 65 and above. Besides having specific health issues and problems, seniors can also benefit greatly from a seamless, easy-to-use system that offers high-quality, proactive healthcare while saving them money, time, energy, and stress! Therefore, finding a primary care clinic that meets their medical needs is crucial to keep their health in check. 


Because the term 'healthcare' can be complicated, understanding what "primary healthcare" entails might help us appreciate its importance. Primary healthcare is a broad term that refers to a range of treatments centered on establishing and maintaining a long-term relationship with patients. This "person-centered" approach to medicine means that clinicians consider all of a patient's health issues and collaborate with them to develop long-term, effective healthcare regimens.


In today's increasingly complex medical world, having one doctor who is familiar with your medical history is essential. According to researchers in the journal "Health Affairs," patients with a primary care physician have better chronic disease management, lower overall healthcare costs, and greater satisfaction levels when it comes to their healthcare.


So, why is all of this so important? The following reasons highlight the importance of primary healthcare for the elderly: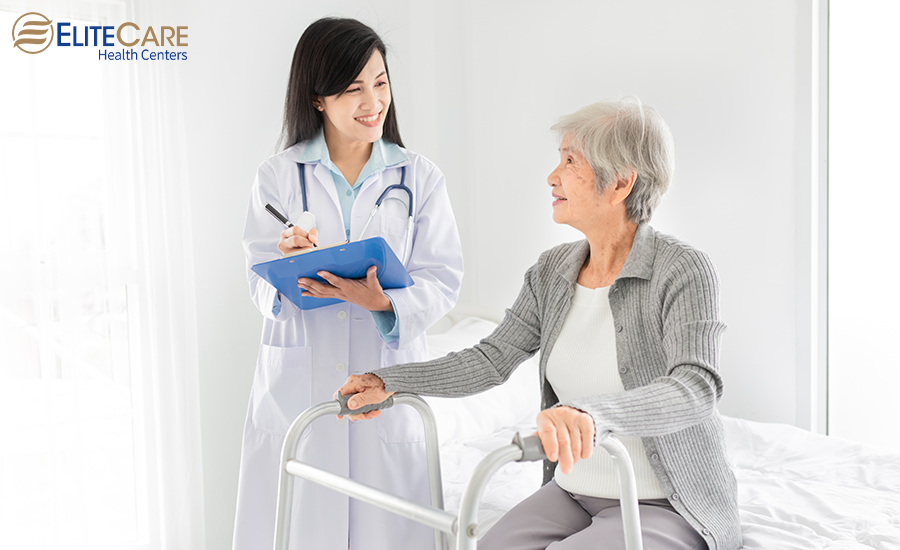 Healthcare has gotten increasingly specialized over the last few decades. Nearly one-third of senior citizens currently see at least five types of specialist doctors per year. While it's wonderful to receive care from experts with significant experience in a certain field, juggling appointments, medications, and guidance from several doctors may be stressful and burdensome, especially when you're sick. Having a primary care physician can help in this situation. A primary care practitioner can act as your medical home base, keeping track of your health, setting objectives, and coordinating care with specialists so that you don't have to.
One of the benefits of primary care for seniors is that it provides a streamlined process for accessing specialized medical care. When a senior is taking help from a primary care clinic, they can coordinate with their provider to determine if a referral to a specialist is necessary. This can help seniors avoid unnecessary visits to the emergency room and ensure that they receive timely and appropriate care. 
When a patient starts primary care practice, they can see a variety of physicians, obtain lab work, get testing done, and feel certain that all of their information will be stored in the same system enabling continuity of care. Simply defined, primary care physicians, serve as long-term healthcare partners who are familiar with the specific needs of their patients of all ages. 
2. Convenience & Ease of Communication
Administrative headache is one of the most common complaints regarding healthcare. Primary care services are designed to serve as a patient's central repository for all medical records and assist in the coordination of testing, treatments, specialist visits, and, if necessary, hospitalizations. Primary care is beneficial to people of all ages. Still, in particular, seniors can benefit from the wide range of benefits that this sort of preventive, coordinated, patient-centered healthcare provides.
Having a single doctor who has seen you for everything from stomach aches to vaccines to blood pressure control means you have a health resource who is familiar with your past history. When you go for an appointment, you don't have to explain that your family has a history of heart disease or list the medications you're taking and in what quantities, because everything is already there in your medical records and your primary care provider is aware of all the details.
Furthermore, visits are less stressful and more productive when patients are familiar with their physician and the clinic staff and vice versa. It's simpler to discuss delicate topics with someone you know in a comfortable context than with a stranger in an unfamiliar setting.
3. Early Detection & Management of Chronic Conditions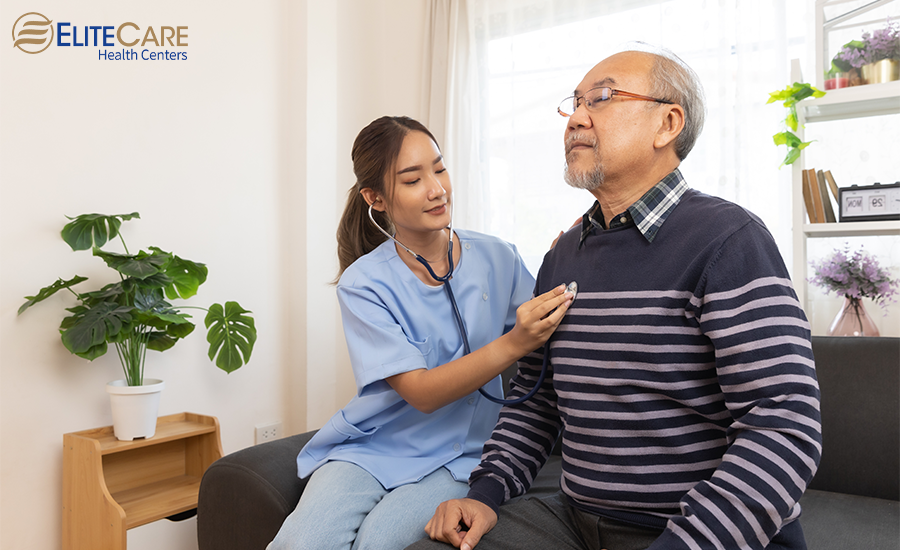 Regular checkups significantly increase the chances of detecting chronic illnesses early. According to studies, a higher supply of primary care physicians has been linked to faster identification of breast cancer, colon cancer, cervical cancer, and melanoma. Early identification is critical for better health outcomes, because 85 percent of older persons have at least one chronic health issue, and 60 percent have at least two. If you've been diagnosed with a chronic illness, your primary care physician can help you manage it.


Your primary care consultant can relieve some of the burdens of a chronic condition by helping you manage your prescriptions, providing educational resources, and proposing lifestyle modifications that can enhance your quality of life through regular screenings and follow-up visits. Futhermore, because your primary care provider is already familiar with your medical history, they can manage your condition in the context of your overall health, which is especially important if you have numerous chronic diseases.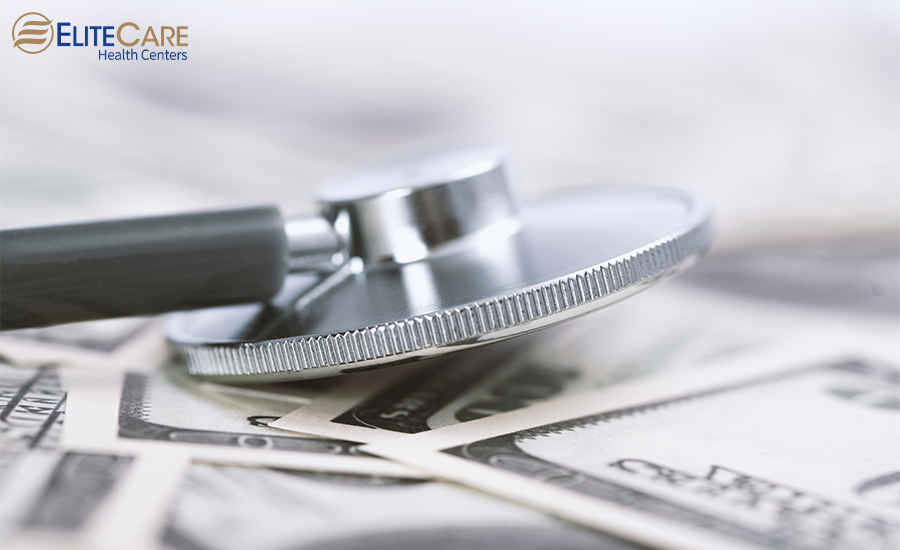 Primary care providers can help patients better manage their medical costs, and they can also save money by avoiding unnecessary trips to specialists, urgent care facilities, and emergency rooms. According to research, between 30 and 66 percent of hospital emergency department visits are for non-urgent ailments, with an average cost of over $2,000, which implies that people are spending more money on healthcare than they need to.


A relationship with a primary care provider can also help you maintain your health and prevent health emergencies from occurring in the first place. In addition, many disorders have early warning symptoms that can be detected by primary care doctors, who can then build a treatment plan to improve your general health.
5. Improvement of Overall Health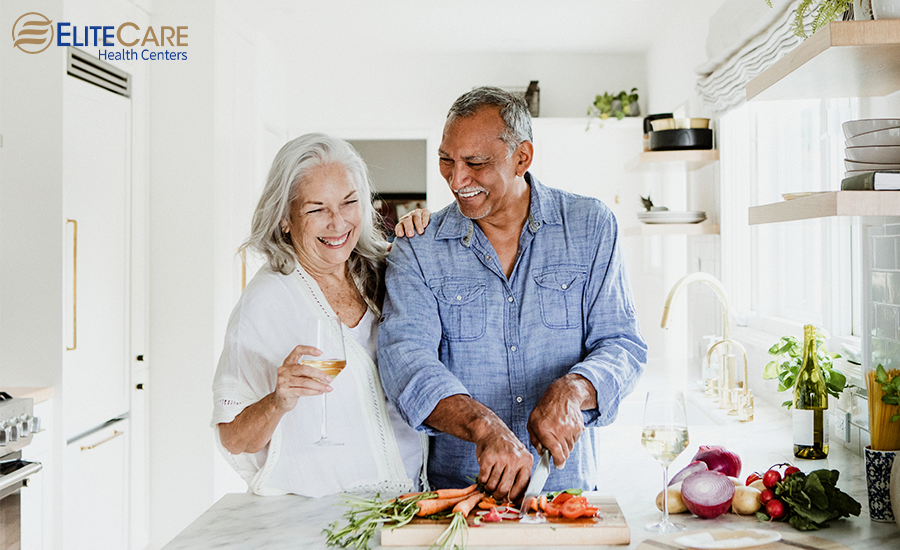 You're a complex individual with specific requirements. You need a healthcare professional who can look after you from head to toe for your health and fitness. Primary care is your first line of defense when it comes to healthcare.
 
It's about finding a healthcare provider that will work with you to help you stay healthy and live your best life. Nobody likes to feel like a number in a large, impersonal system, especially when it comes to something as personal as health care. Primary care is intended to be your primary source of healthcare, with you maintaining a long-term relationship with your doctor in the context of your community.
Need a Primary Care Provider?
If you are looking for a primary care physician, we can help. EliteCare Health Centers offers primary care, wellness care, and dental care under one roof. We are a center of primary care exclusively for older adults. Our qualified and compassionate team provides personalized primary care, customized for all of your particular health needs. 


Our centers are located in five convenient locations around Florida: Port Richey, Homosassa, Sebastian, and two at Spring Hill. Shortly, we will be opening four new centers in Tarpon Springs, Brooksville, Crystal River, and Port Richey. Call us at 1-888-596-2090 to schedule an appointment at the center nearest you.