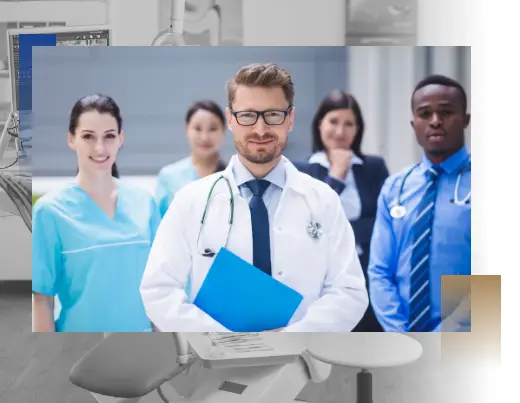 We are a team of specialists that offer quality medical services to our patients.
Our mission is to improve the health of our community by providing high-quality, personalized medical care in a welcoming and compassionate environment. With our comprehensive services, we can meet all of your everyday health and wellness requirements under one roof. We have multiple locations in Florida. Consult with the top-ranked providers located near you.
The mission of our practice is to deliver personalized, comfortable, individualized, and compassionate health care to our patients.
What do our patients have to say about us?
"Very nice Doctor and staff. Always takes care of my concerns about my health. I would highly recommend to my friends and anyone else that would listen to me."
"I arrived to a very pleasant waiting room and a friendly front office staff. Just a short wait before being greeted by the MA and going to an exam room. She Completed all the basics professionally and quickly. Saw Dr.Wu soon after to complete my office visit. Love this office and staff!"
"Personal care from everyone, front desk, assistants , nurses, doctors, exceptional. Took time with me, no rushing, all questions answered. Top notch practice"
"Very friendly front desk. Liz is very friendly and helpful. I saw Dr. Lamparelli who was very thorough in reviewing previous labs and took time to answer all my questions."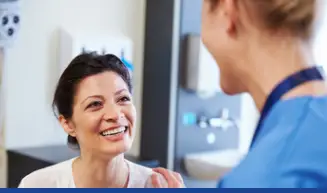 Primary Care Services
Providing comprehensive health services for seniors' everyday health and well-being all under one roof. Get your exams, wellness check, referrals, and more.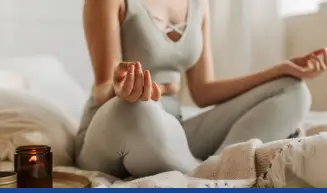 Wellness Services
EliteCare Health Centers wants to make sure that our patients health and well-being stays their top priority. We offer our patients wellness services within the clinic and outside.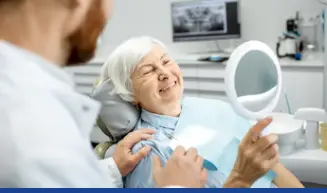 Full-Comprehensive
Dental Services*
Our mission is to offer comprehensive and skilled dental care that addresses both short-term and long-term needs.
EliteCare is Exclusive to the following insurance providers
Find out more about our team of healthcare providers who offer quality healthcare tailored to patients' needs.
Find the EliteCare Health Center near you